Big Data Part 2: How Big Data will Change Contact Centres Forever
This post is part of a series on Big Data:
Big Data – What Does Big Data Mean for Telcos?
How Big Data will Change Contact Centres Forever
Big Voice – a Case Study on Tackling Autism
As internet use increases each year, the volume of data created every year also significantly increases. The rate of data creation has actually increased so much that 90% of data in the world today was created in the last two years alone.
Contact centres are among the companies at the front line of the big data phenomenon, and so they must develop methods to manage the data volumes they are inundated with every day, whilst maintaining high standards of customer service. To be truly successful, call centres in the modern age must figure out how to not only manage big data, but to analyse it and gain useful business insights. Using call recording and voice analytics solutions, call centres can extract useful data from every customer call, thus maximising the value of all customer – agent communication.
The importance of customer service to a call centre speaks for itself, but is highlighted by these statistics:
60% of customers prefer to pay extra for a better customer experience
86% of customers have left a company's service because of a bad experience
Resolving disputes is more important than guaranteeing no mistakes in the first place, as 56-70% of customers will remain with a service if their complaint is adequately resolved
For call centres, as companies whose customer service is entirely presented over the telephone, the need to monitor, manage and enhance their customer service is indisputable. This is where Big Voice comes in.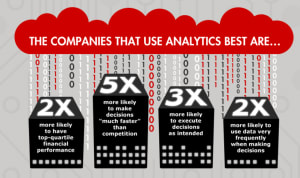 Infographic from Business2Community
A significant advance for call centres is the progression of Natural Language Processing (NLP) technologies, which have increased the ability of technology to understand unstructured data, such as voice recordings. Call centres can now gain important data every time a customer call is recorded. Combined with call analytics tools, these big data sets can gain valuable insights into customer interactions. These are the ways big data can revolutionise call centres:
Speech analysis – NLP is not exactly new – it has long been used by contact centres to prompt callers for information to direct their call, although these are not known for being particularly accurate! Now however, with the progression of NLP accuracy has improved and systems can interpret and correctly direct calls from whole sentences, such as "I have a strange charge on my bill that I would like to discuss."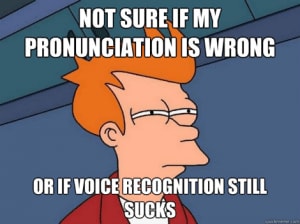 In depth speech analysis – NLP systems can now interpret not only what you say, but the way it was said. Speech analysis can examine tone of voice, vocabulary, mood and more to deduce the emotions, age, gender and requirements of a caller.
Training – Speech analysis can be used to identify gaps in an agent's knowledge, the types of calls they are best at handling, and can then provide prompts.
Predictive analysis – mood analytics can detect a caller's emotions and deduce when they are on the verge of frustration, and advise the agent accordingly. Mood analytics is also capable of lie detecting.
Social media – Combining big data with social media can provide companies with an insight into current trends or problems that may affect their call volumes, and prepare accordingly.
HR – companies can put applicants through an automated application process and use data analytics to find the best person for the job.
With the advances in NLP and analytics solutions, call centres are finally able to convert their recorded data into useful information, from which they can gain valuable business insights. The true potential of big data lies in its correct management. For call centres, combining big data with recent developments in analytical technology will begin to turn big data from just a large volume of data into valuable understanding of customer interactions. Ultimately, correct management and analysis of big data is the key to achieving excellent customer service, and improving the success of a call centre.