Brexit: What does it mean for Telcos?
The British public have spoken and they want out (of the European Union). In the months running up to the June 23rd referendum the sterling took a plunge but made a bullish recovery 'til the the night of voting. Following the success of Vote Leave, as it was announced throughout the night and morning of 24th, we've seen the FTSE 100 and the GBP take huge dives.
With both now being slowly on the mend, it makes me wonder, how is rest of the economy going to react to this within short and medium terms. When it comes to Telcos and service providers, where can we see drastic changes in the near future?
Relocation, Roaming, International Calls and Spectrums
When it comes to mobile carriers and large telecommunication organisations, there are four major areas we can speculate about, and these are the ones we'll be discussing here. First will be major providers considering moving their European headquarters outside of UK.
We can draw from Mr Colao, Vodafone's CEO hinting that FTSE 100 companies such as Vodafone could move their headquarters if the free movement of people and capital was restricted. Freedom of movement may become more regulated in a UK outside of EU, but will movement of capital will ever become restrictive enough for companies such as Vodafone to consider relocating their headquarters?
Second is international calls. On the back of Britain leaving the EU, we might see another Scottish referendum in order for the Scots to leave the UK and apply for an individual EU membership. In basic terms, a phone call from Scotland to England would then count as an international call and the new costs imposed on consumers.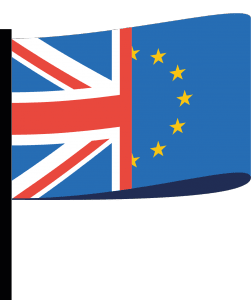 Next area of concern is roaming charges. The European Commission recently ruled in favour of abolishing roaming charges by June 2017. Companies like Vodafone and Three have already been rolling this offer to their customers. By the time UK has triggered Article 50 and spent the next two years negotiating a deal to exit the EU, we might see roaming charges snapped back into place for UK customers, travelling through Europe.
Regarding the fourth area of change, according to Bird & Bird, following Brexit, the UK is not going to be subject to decisions and regulations set by the Commission on spectrum allocations and use across the EU. Most likely UK will cooperate with member states and neighbouring countries, however regulatory divergence may rise between UK and EU in respect of regulations of OTT services. UK may take a more liberal approach on these services that could help add to stagnant revenue streams of carriers and telcos in west Europe.
For the year ended 31 March 2016, Vodafone reported organic group revenue growth of 2.3%. Most of this growth came from outside the company's European area of operations. Vodafone's service revenue from its African, Middle Eastern and Asia-Pacific operations grew at 6.9% year-on-year. European service revenue shrank by 0.6% on an organic basis for the period and UK service revenue contracted by 0.3% for the period.
Telcos are not Brexit ready
In a recent poll by Pinsent Masons, an international law firm, has highlighted that only 35% of telecommunication firms polled have a clear plan for dealing with impact of UK leaving EU.
In addition a recent survey by TechUK of 277 technology business leaders found 70% were in favour of staying in the EU, with only 15% supporting a Brexit. More than 90% of those in favour of leaving the EU said it would give the UK more flexibility in a global economy, and 64% believed it would make the UK more globally competitive. Here we can argue that the main disadvantages of staying in the EU would be around red tapes and regulations enforced by EU on UK innovation and growth in these areas.
To summarise, nearly in each area where a door is closed by UK leaving the EU, a new one may open through opportunity, innovation and investment. A lot will come down to the negotiations in the next two years, who the Conservative party will nominate to lead the country through these negotiations and how quickly the nation can unify and back the majority decision in the referendum. As roaming and spectrum rules could become British, it is very likely that they will mirror the European approach in these instances and we won't see any immediate benefits from a new 'free market' that is to be the new UK.