Innovative Use Cases for Voice & Call Recording API
APIs began their significant rise in popularity with the launch of Salesforce's Web API. Soon multiple large corporations were launching APIs, including ebay, Amazon.com and Amazon Web Services. The increase in popularity continued its exponential growth, and now Web APIs can be found everywhere. Communications companies are amongst the many sectors finding interesting uses for launching or using open APIs. Often, a voice and call recording API is used to improve communications, and finding the most cost-effective, scalable and secure solutions for users.
For example Dubber's call recording solution has been constructed around an open API, allowing companies to alter the product to fit to their specific requirements. By using the Dubber open API, companies can continue building and designing the call recording solution to fit their desired functionality, brand identity, and business plan. Building requirements into our pre-existing product enables companies to save time, money and other resources. For example, Uber use the Google Maps API on their app, rather than spending superfluous time and money creating their own.
Call recording APIs similar to Dubber's RESTful API have endless possible use cases. They present call recording as a service that can be adapted and progressed to meet the individual needs of users. Here, we list 5 innovative use cases for an open voice and call recording API.
Telcos: Telecommunications service providers around the world have already chosen Dubber's call recording software, and are currently reaping the benefits of our native cloud based solution. For service providers, an open voice and call recording API can be used to integrate our call recording product into their existing service, allowing them to deploy our service as part of a bundle that includes their other communications software. They are also able to benefit from our revolutionary service whilst maintaining their own brand identity.
End user businesses: An article by Forbes writes that the chances of selling a product to an existing customer is between 60-70%, whilst the probability of selling a product to a new customer is just 5-20%, thus highlighting the importance of looking after and retaining your current customers. An infographic by Provide Support Blog suggests that 56-70% of customers will return to your service if you resolve their complaint. Good customer service and speedy dispute resolution are therefore essential to the success of a business. Call recording can help with training, dispute resolution, quality assurance and more, ultimately improving a company's customer service. Going further, a voice and call recording API can aid integration into company CRMs, enabling customer service departments to attach recorded calls to customer data, helping to improve customer service and dispute resolution strategies over time by gaining a clear snapshot of results through detailed customer reports.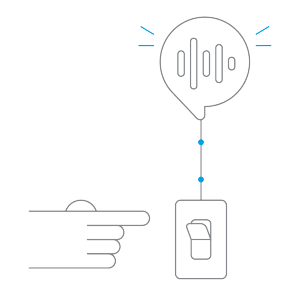 Aiding employees with disabilities such as Autism: According to a guide written by Autism Speaks, 1 in 5 Americans have a disability. In business, the guide quotes from a national survey of consumer attitudes that 87% of Americans would prefer to give their business to companies who hire employees with disabilities. In fact, it has been found that employees with disabilities are just as productive as their peers, and have attendances that are equal to or higher. Autistic employees are one example: they make excellent employees and contributions to a company, but sometimes become stressed by the social aspects of a workplace. A service such as Dubber's Sentiment can aid companies in hiring employees with Autism. Employees would be able to work from home or in an environment they are comfortable in, and take part in conferences and meetings via VoIP services. Sentiment could then analyze their mood, by identifying the emotional responses of the speaker through examining tone of voice, speed of speech and stress levels. Like a Shazam for human emotion. Sentiment could be operated during VoIP communications to help employers monitor the emotional responses of their employees, and ensure they are happy and comfortable.
Reactive Keywords for call centres: Using call recording to maximise the quality of customer service and ensure returning customers has never been easier than with call recording. Using an intelligent and open voice and call recording API, call centres can track keywords or phrases, and organise customer communications. For example, using Dubber's Zoe keywords could be implemented into existing systems using Dubber's RESTful API, aiding customer service by creating specific reactions for keywords. For instance, the phrase "I want to speak to your manager" could reactively trigger an email to the manager alerting them, or the word "complaint", could reactively trigger a notification to the complaints department allowing them to take immediate action.
Risk protection audit for Banks: Banks are subject to comprehensive internal audits that play crucial roles in the ongoing maintenance and assessment of their internal processes, control and management. Using a voice and call recording API and intelligent search functions could aid this process. By highlighting and tagging certain words or phrases and creating smart transcription, automatic responses in internal inspections could be generated, which would significantly speed up the audit process.